<![if !vml]>

<![endif]>

<![if !vml]>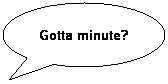 <![endif]>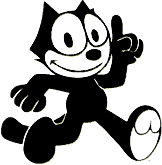 May 16, 2018
Hi Everyone~~
I have to apologize to everyone for a late News and Notes post. April 29 to May 5th I spent in New York with my oldest Granddaughter Stephanie Cole. No particular reason for the trip except she wanted to go and it was a good bonding time. We had a blast and ran our legs off doing all the traditional sightseeing and taking in a Broadway play as well. Lots to see and do there and we did our best to get it all in. Staying in Times Square was within walking distance of many things but a good couple days on the Hop on Hop off bus filled in the gaps.
I think the Newsletter returns have finally slowed to a trickle and hearing about those that had passed away between Newsletters. I have updated the alumni files with all the address changes as of today so if you have moved since the Newsletter has gone out, please email me with your current address. Thank you to all who do. Makes our job of keeping track of all alumni easier.
Hope those that can are going to attend the Chase graduation this Saturday in the CHS gym. Help welcome our Seniors join the ranks of Alumni's. Again I remind you that all the Kats and Chase items that we had at the Kats Korner store in Chase are here with me so if you need anything (all is posted on the website on the Chase Kats & Felix Souvenir Shop link) let me know if you need anything. I am coming to the graduation Saturday to help Howard Link, Class of 1968 hand out gifts to the Seniors compliments of the Alumni Association so I can bring to Chase anything you might need as a last minute gift. Just let me know before Saturday.
Seems we have gone from winter into summer so hope all of you are staying cool. I have to admit the A/C has been turned on in the Cole Casa this week.
Until next time--
Sherry Bliss Cole, Class of 1964





NEXT COMMITTEE MEETING:




October 13, 2018 @ 10:30am
DVS Senior Center
Hutchinson, KS


We would like to thank Gerald Fiedler and Kay Kopfman Thrall for donating yearbooks at the 2017 All School Reunion. We would like to thank Betty Browning Fulton, Class of 1944 for donating a 1941 yearbook to the alumni.
We thank Rhonda Clayton David for donating her yearbooks to the Association. The ones that were needed will be put in the cabinet at the High School for all to enjoy.
Thank you, Betty Browning Fulton - 1944 for letting us know there were no yearbooks in the years 1942, 1943 & 1944 due to the war.
We are in need of some yearbooks to fill in some empty spaces in our cabinets at the school. These are on display for all to see so if you have an extra one or just want to donate yours to the Alumni we would be grateful. If you want to donate any of the following years, contact Sherry Cole.

1945, 1946, 1951, 1953, 1969, 1970, 1971, 1983, 1984,
1987.
Just a note to that, if you have any of your yearbooks of any year, please don't throw them away, we take them as well. We also have yearbooks on hand to sell if you are needing one. The list of what we have is on the Kats Kraft Shoppe page. Thank you.
FROM PAST UPDATES:
April 2, 2018
Hi Everyone~~
I guess Mother nature had the best April Fools joke this year as the temps for Easter and April Fools Day were so cold. Not only were real eggs hidden outside hardboiled but frozen I am sure. Hope you had a Blessed Easter and remembered the real reason for the season. Saw photos on facebook that I really enjoyed of family get togethers and fun times. Cole and I braved the crowds and went to Applewood Grill with some friends for their Easter Buffet coming back to our house for a couple of exciting games of WaHool. Erin had never played before but Lafe had so it was fun teaching her how to play. We did the women against the men thingy and came up with a tie each team winning one game. Guys won first tho so Erin and I had to defend our game honor. lol
After the 2018 Alumni Newsletters went out we had about the usual 95 returns, some with forwarding addresses and some without. While my Granddaughter Tia was on spring break she and I met with sister Paula at Scrambled Sams in Lyons to resend the ones with forwarding addresses. Scrambled Sams is so accommodating to let us stake out a booth and do our business and of course we had yummy food after. If you have never eaten there you need to try it out. In my opinion the pancakes and bacon are to die for. Paula mailed the returns in Chase on her way back home. Then via email mostly and a phone call this year we were informed of several alumni deaths which is always sad. Please I cannot beg enough that you inform us of a move made by you. I know there is enough to think about during a move but please try to remember us and bring all these returns to a stop. With postage being 50 cents an envelope it is hard on your alumni treasury to resend these Newsletters that come back. We could definitely spend that money other ways. If you did not get one it could be that yours was one that came back without a forwarding address or we don't have your address. Just email me and I would be glad to send you one.
In the last month I have reconnected with two of my classmates, both I have not seen since Chase days, and it is so exciting to catch up on what they have been doing. Sadly I lost track of one I need to find again. Many of you might remember the Ibach and Honeyman families as they had siblings that might have been in your class. Pam McClure is who I lost if you might know where she is, please let me know.
We also sold two yearbooks and it pleases me that we can connect you with your yearbooks in case you lost yours or never got one. One I dropped off in Chase when I was there and the other needed theirs mailed. Let your kids know that someday if they don't know what to do with your yearbooks, we take them. On another note I mentioned last month that Kats Korner was up for sale, I felt I needed to go get our Chase and Felix items that they so graciously had there for sale for us until I can talk with the new owner or potential owner. I heard there might be one. So if you need any of our hats, hoodies, tees, sweatshirts or other items listed on our website page, it is all here at my house in Hutchinson, KS. Just contact me with what you might need and we can work out details.
Hard to believe the 2018 graduation is next month. Howard Link, Class of 1968 and I will be handing out the gifts to the seniors this year compliments of the Alumni Association. Always a fun time to see these eager but some sad future alumni members walk the same stage that we walked many years ago.
Until next time--
Sherry Bliss Cole, Class of 1964

Please send your comments, suggestions and contributions to Sherry Bliss Cole at:

elocs@cox.net