<![if !vml]>

<![endif]>

<![if !vml]>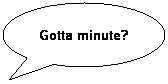 <![endif]>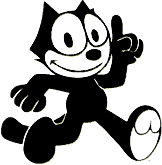 July 01, 2020
Hi Everyone~~
I hope in this month of July the corona virus craziness slacks off but not looking good. Now the Governor has mandated for the State to have to wear a mask in public. I wear one anyway but sure a lot of people upset because they are being "told" to wear one.
I am watching what the state does about gatherings and at the end of the month will make some inquiries of what our venue people (hotel, DJ, American Legion, CHS about the homecoming game and BBQ) are thinking and then the committee will make a decision about the 1st of August if the 2020 All School Reunion is a go or not.
The projected 2020 graduation date for our Seniors has been set for July 19 at 2 PM. The details I have still not heard yet so will update when I find out.
Tim Younkin approached me with a new website page idea and Mary Taylor Johnson and I chewed it over and decided it was a go so check it out as the link is called Kats Athletes and Activities Page. He found a website that is pretty cool and I listed it on the page with one interesting part buried deep so copied and pasted it on the page. Then added some vintage sports photos so check it out and see what you think.
Yesterday Kent Forshee came by for a much enjoyed visit and gave me a couple of treasures to boot. The little book has an ad for US War Savings Bonds and Stamps in the back so thinking early 1940's and the pencil box is dated 1939. They have a home in my Felix room and here is a photo of them. Thanks Kent!
Until next time--
Sherry Bliss Cole, Class of 1964





NEXT COMMITTEE MEETING:

Hopefully August






Thank you for the donation of the 1971 yearbook!
We would like to thank Gerald Fiedler and Kay Kopfman Thrall for donating yearbooks at the 2017 All School Reunion. We would like to thank Betty Browning Fulton, Class of 1944 for donating a 1941 yearbook to the alumni.
We thank Rhonda Clayton David for donating her yearbooks to the Association. The ones that were needed will be put in the cabinet at the High School for all to enjoy.
Thank you, Betty Browning Fulton - 1944 for letting us know there were no yearbooks in the years 1942, 1943 & 1944 due to the war.
We are in need of some yearbooks to fill in some empty spaces in our cabinets at the school. These are on display for all to see so if you have an extra one or just want to donate yours to the Alumni we would be grateful. If you want to donate any of the following years, contact Sherry Cole.

1945, 1946, 1951, 1953, 1969, 1970, 1983, 1984,
1987.
Just a note to that, if you have any of your yearbooks of any year, please don't throw them away, we take them as well. We also have yearbooks on hand to sell if you are needing one. The list of what we have is on the Kats Kraft Shoppe page. Thank you.
FROM PAST UPDATES:
June 01, 2020
Hi Everyone~~
Here we are in June and still dealing with the Covid 19 craziness. Things in Kansas are loosening up some but still they are being cautious. I have had to cancel two reunions, one trip, and two trips to Vegas for Cole so far plus Smallville Comicon here in Hutchinson was canceled. SO i am still holding out hope for our 2020 All School Reunion will go on as planned. I will get serious about what will happen later in July after what restrictions are announced by then and after checking with the hotel, American Legion, DJ and the High School about our BBQ before homecoming to see if they are still a go. If heaven forbid we do have to cancel, any registrations that have been turned in will be refunded.
The projected 2020 graduation date for our Seniors has been set for July 19 at 2 PM. The details I have not heard yet so will update when I find out.
Thank you again to Norma Rockenback, the daughter of Mary Jane Hardwick Rickner, Class of 1942 for giving David Peebler a box of Mary Jane's CHS mementos. He has passed some of it on to me including a photo album. I have been going though what was given to me and dividing photos, programs and what not according to relatives that are left to this Class of 1942 and what is left that I do not know what to do with will put on display at the 2020 All School Reunion registration room for everyone to go through and can take whatever they would like to keep. It has been an interesting journey into the past for sure. This is a good time to tell your children that if something happens to you and your mementos don't mean anything to them, we will gladly take them.
I have been updating the 2020 Reunion Bulletin Board as something new comes up so check it often.
Until next time--
Sherry Bliss Cole, Class of 1964

Please send your comments, suggestions and contributions to Sherry Bliss Cole at:

elocs@cox.net