NEWS FROM CHASEAMERICA!!
Click here for Meet The Seniors of 2018
Click here for Chase/Raymond upcoming school events & School Staff list
Click here for Photos of 2017 Chase High School Graduates
Son of Doug Keesling, Class of 1987






Track meet held May 18, results posted later if I get them.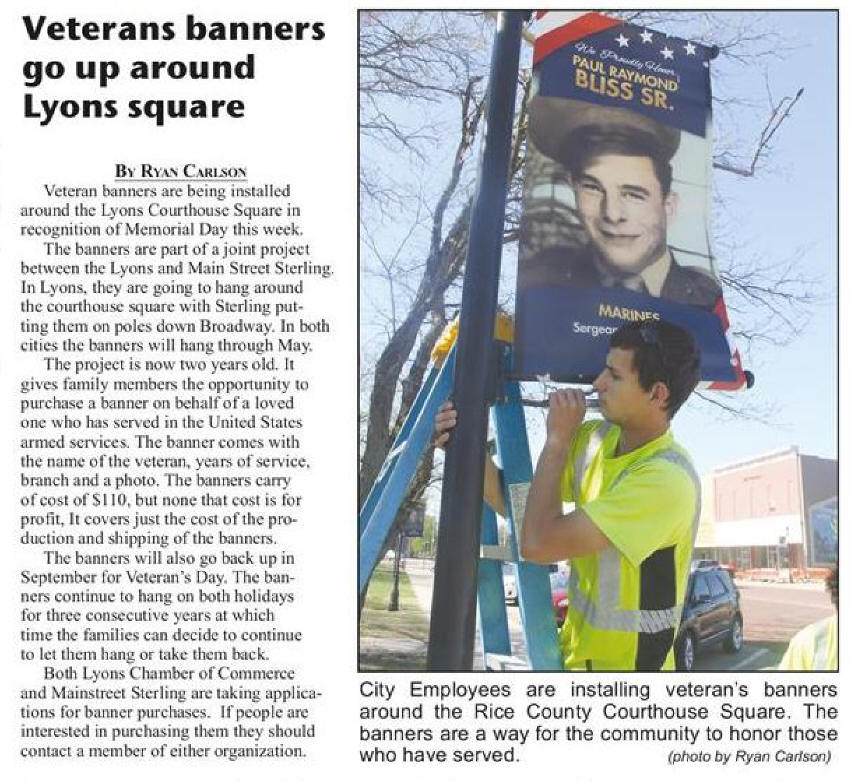 Cinda Kilgore Herrera, Class of 1993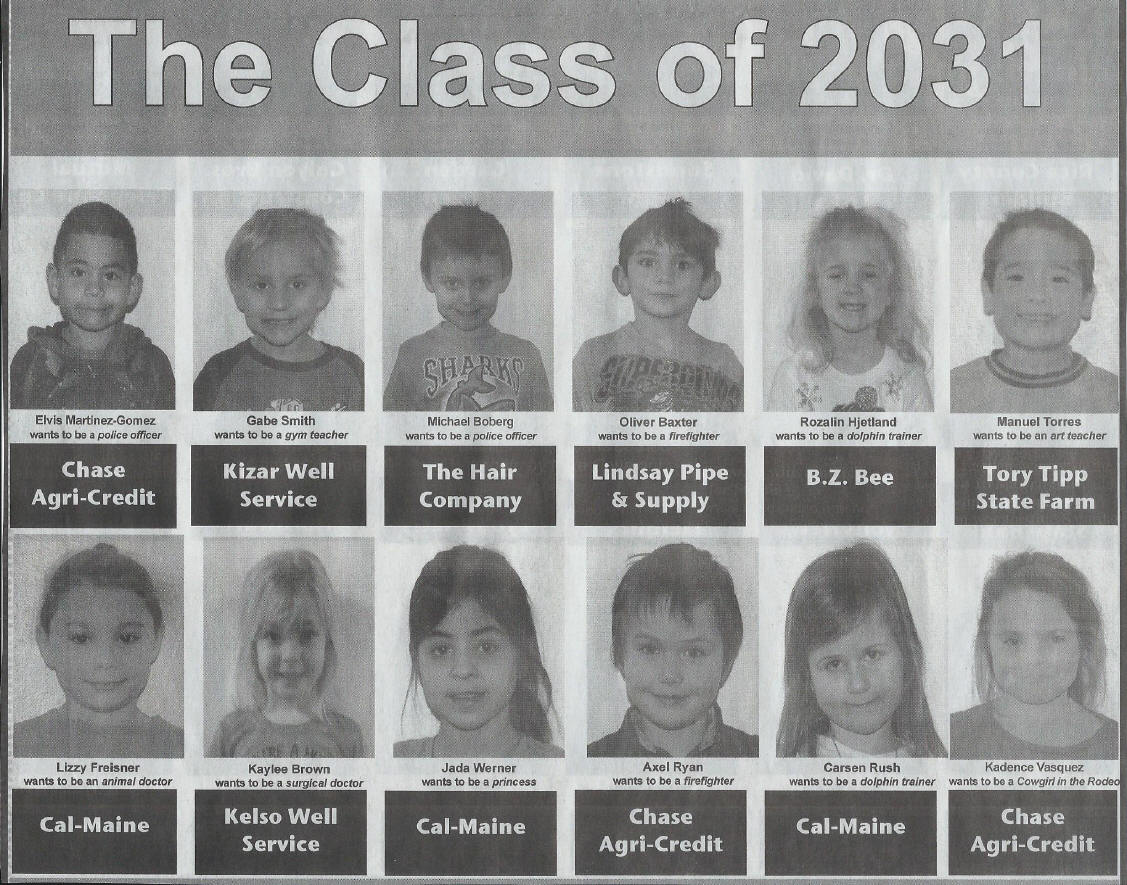 Gene Short, Class of 1988


Altho they didn't mention her by name we all know the manager in Chase is Elsie Sells, age 92



Sorry I chopped off part of the article but hope you get the gist of it.
Glenna Grinstead, Superintendant USD 401


Kat spirit alive and well in Chaseamerica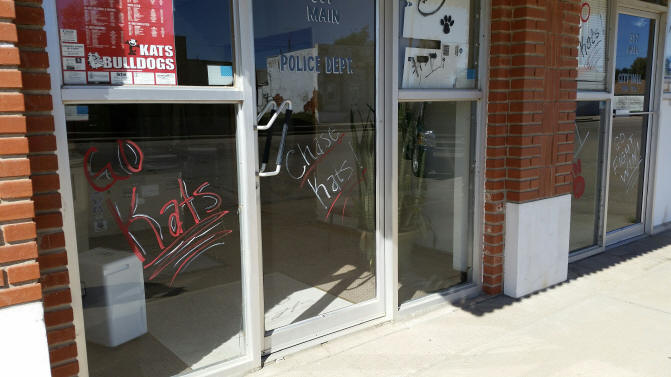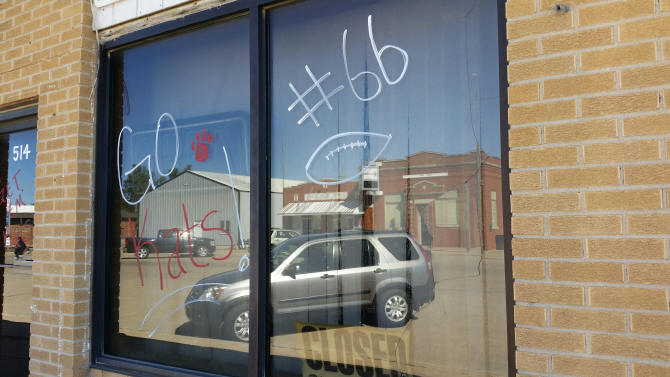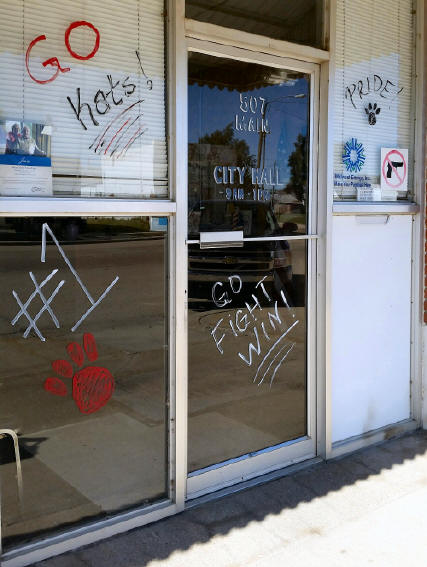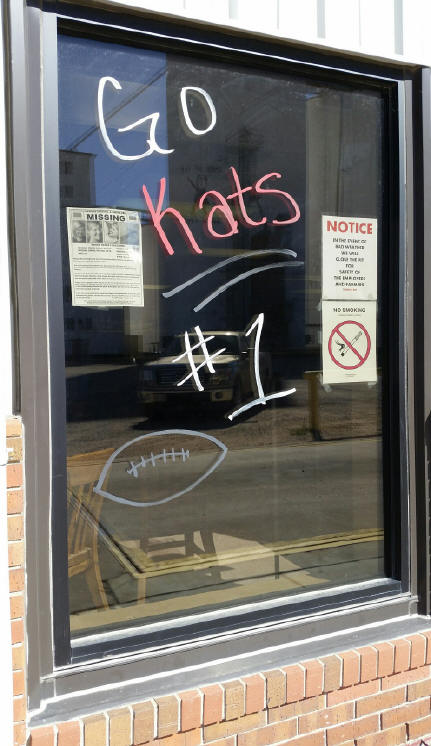 Beth Coldwater, Class of 1976


September 1, 2017
The CHS cheerleaders and yell leader are ready for the Spirit Spreader clinic.

Top photo Karen Dellinger

Lyons Chamber are doing the banners again, they are really nice, our family got one for our Dad Paul Raymond Bliss Sr
and our brother Vince Bliss and the alumni got one for the Veterans of Chase, KS. They flew them last year and again on the 4th of July weekend.


Son of Doug Keesling, Class of 1987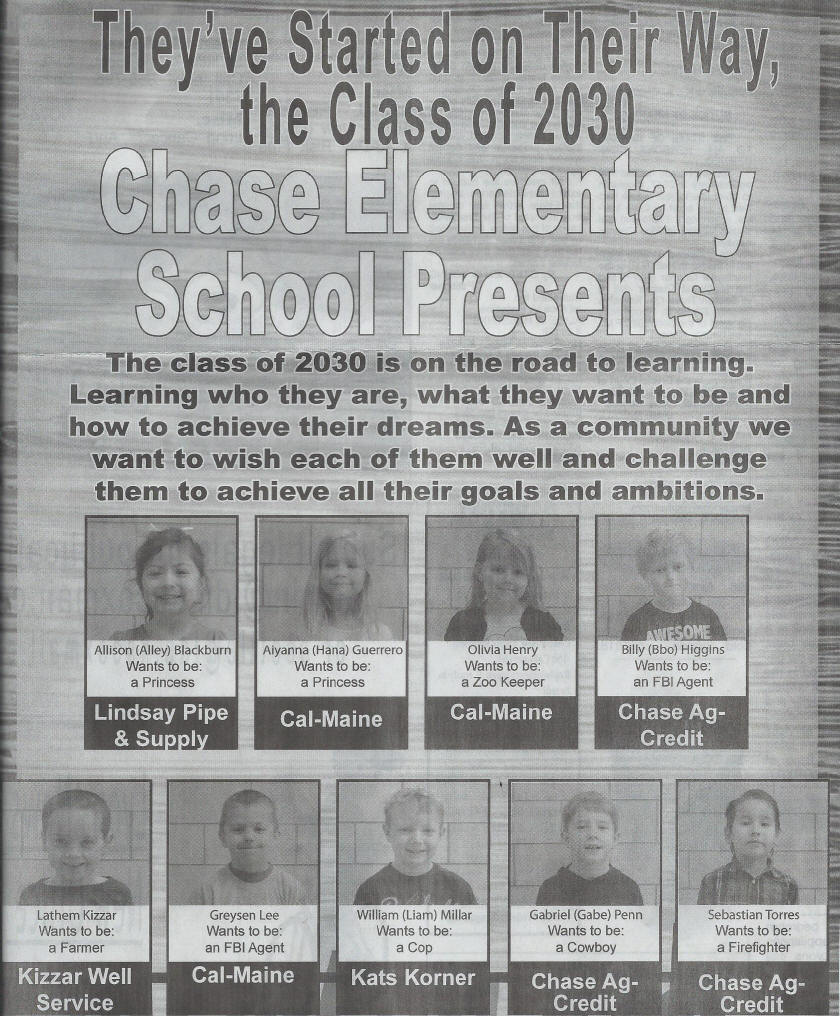 Mitch Light, Teacher


I thought this was interesting, anyone remember this family?
Article says she might have been from Chase.


Doug Keesling, Class of 1987

Phil Bryant house

Debbie Easterling, Class of 1969

Gene Short, Class of 1988


Colby Keesling is the son of Doug Keesling, Class of 1987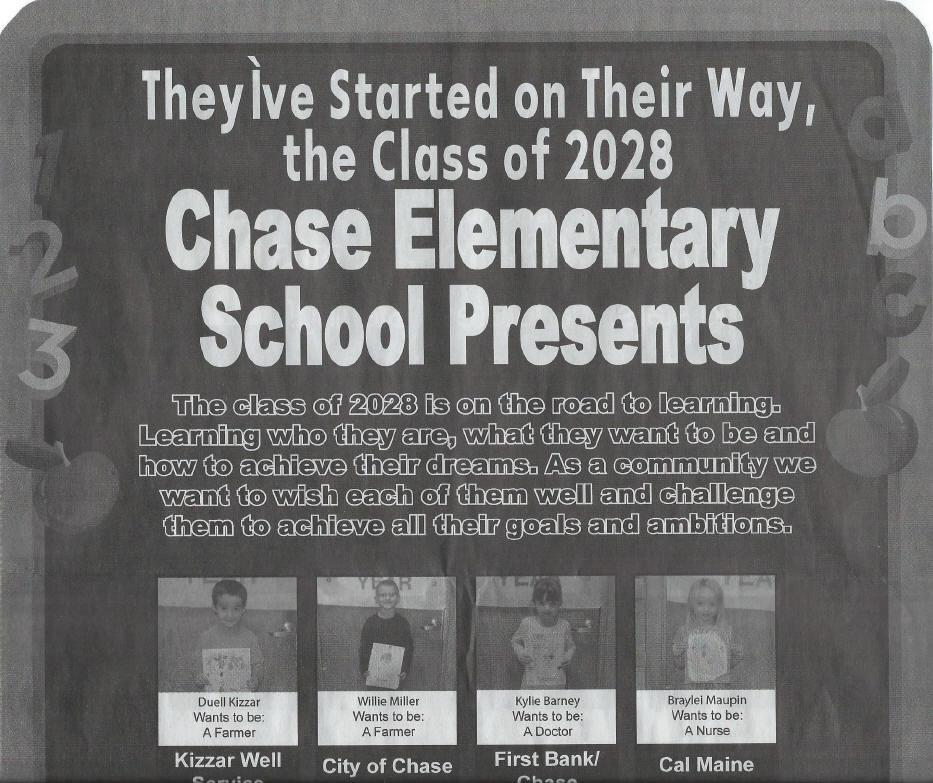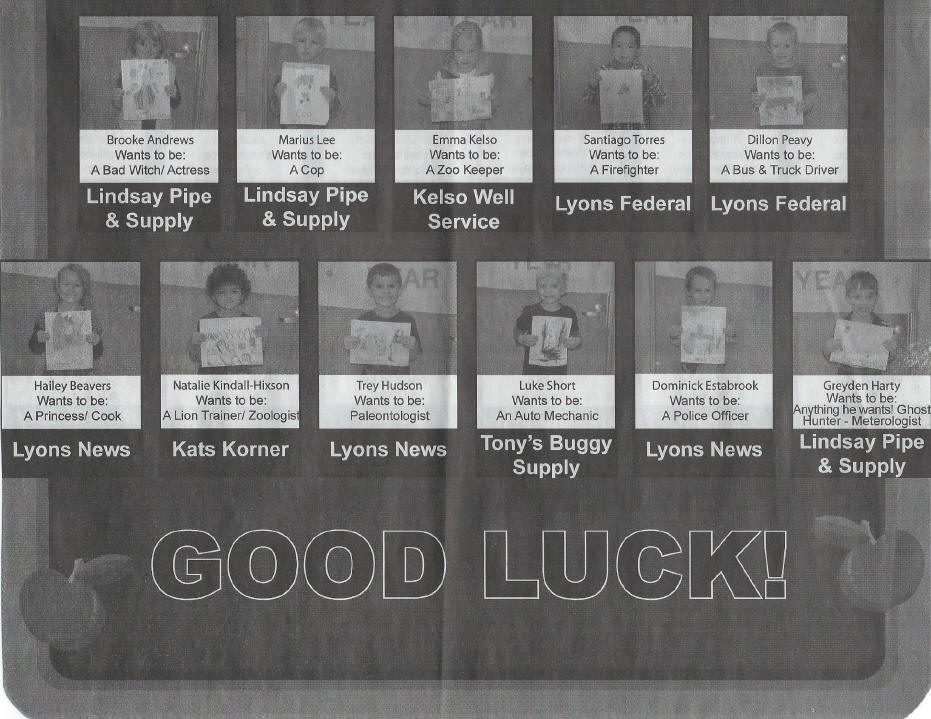 Story of the Cross between Chase and Lyons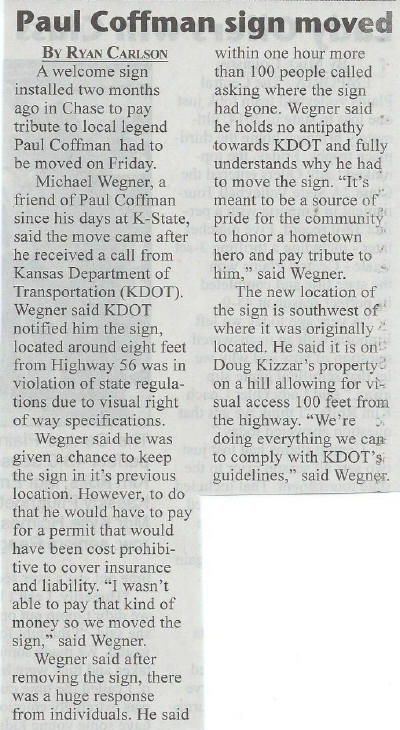 Here is a photo that I took before it was moved.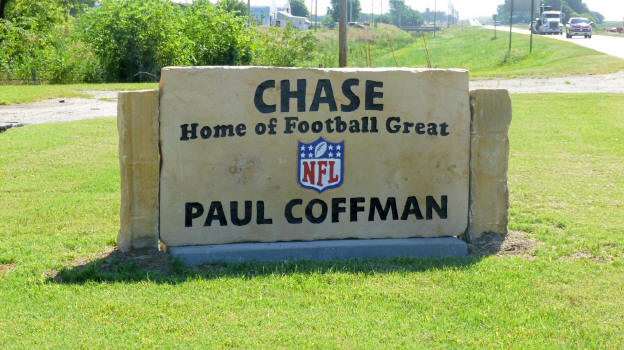 Raymond Jump posted this on facebook and I don't think he would mind me putting it on here.
This is Brandon Clarks Dad Billy?, Class of 1986 with Raymonds daughter as flower bearer. Year 1985?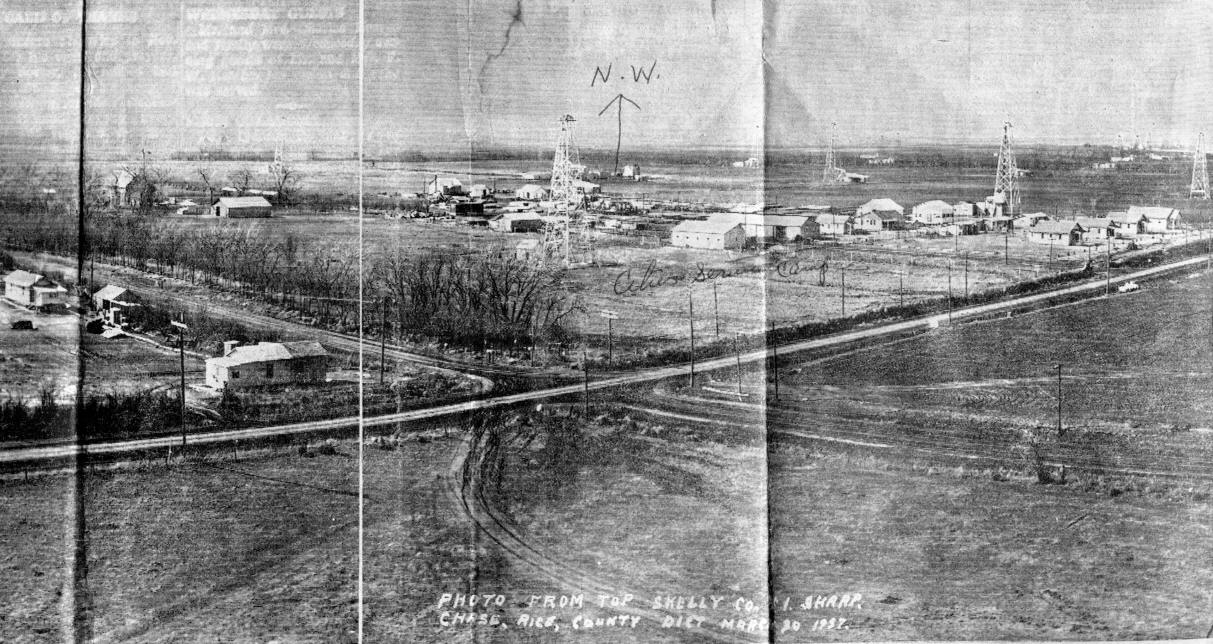 Photo shared by David Peebler, we can't tell if that year is 37 or 57.

Many of our alumni will remember Charles and Bernice Day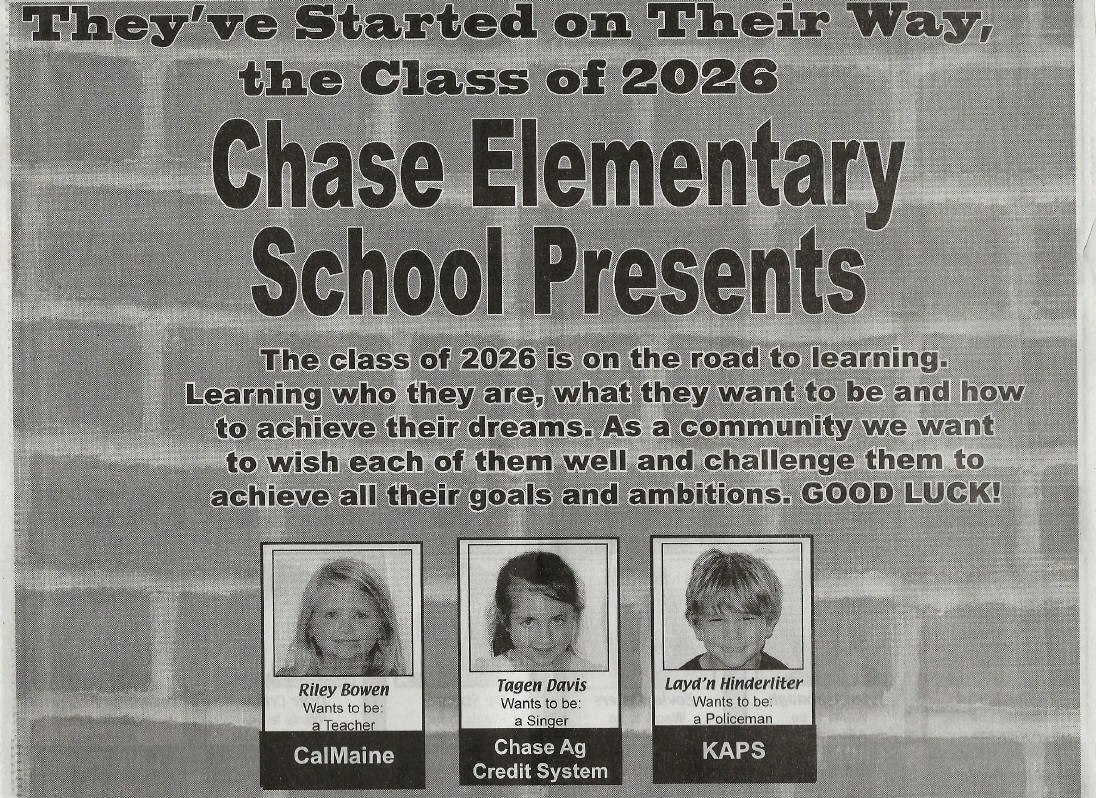 Found this in the Lyons News Archives. Couldn't find Class of 2024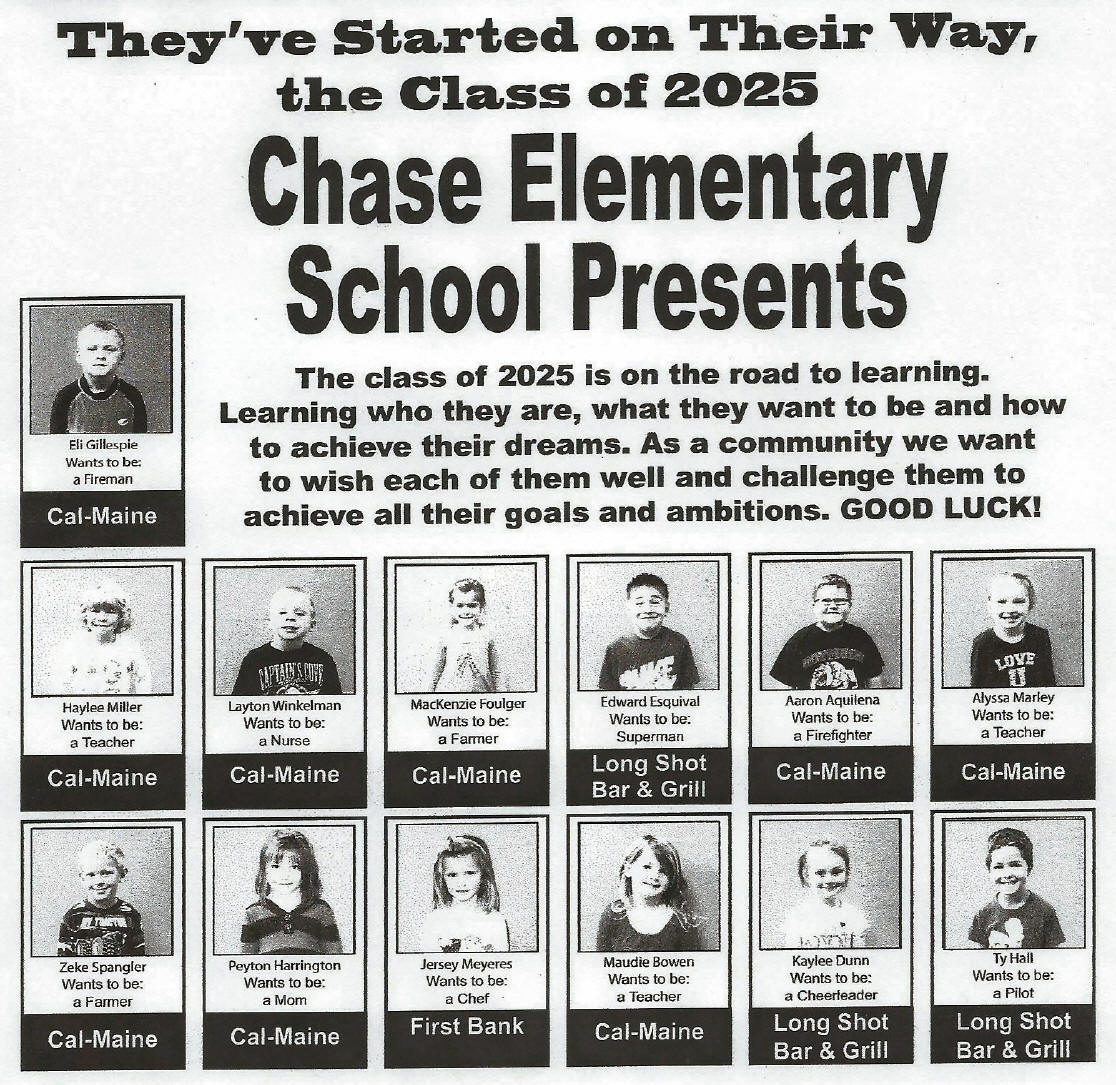 Who remembers the re-opening of the Chase Theater in 1963?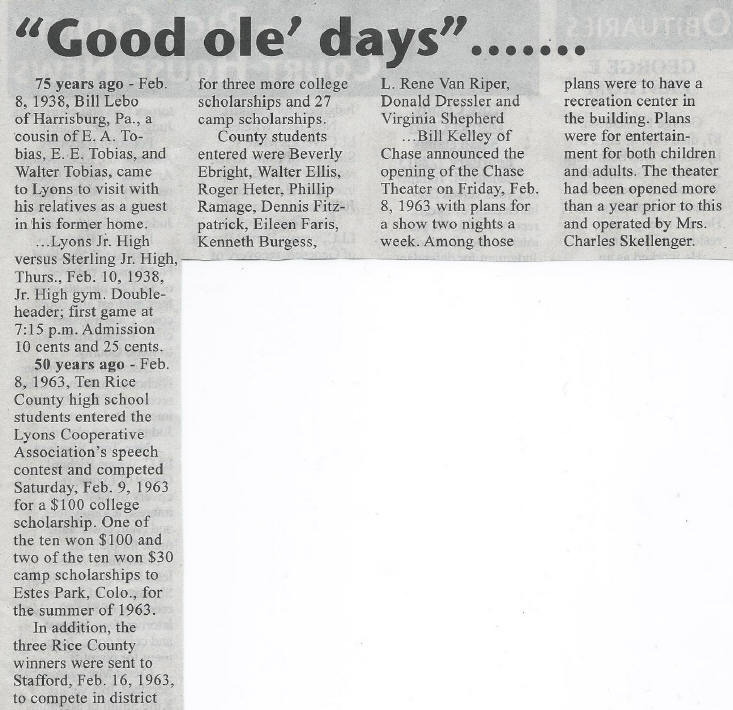 Shannon Stallings McEachern, Class of 1982

Probably the last on the Chase/Ward Century Plant, it has been an adventure for sure.
Taken from the Hutchinson News.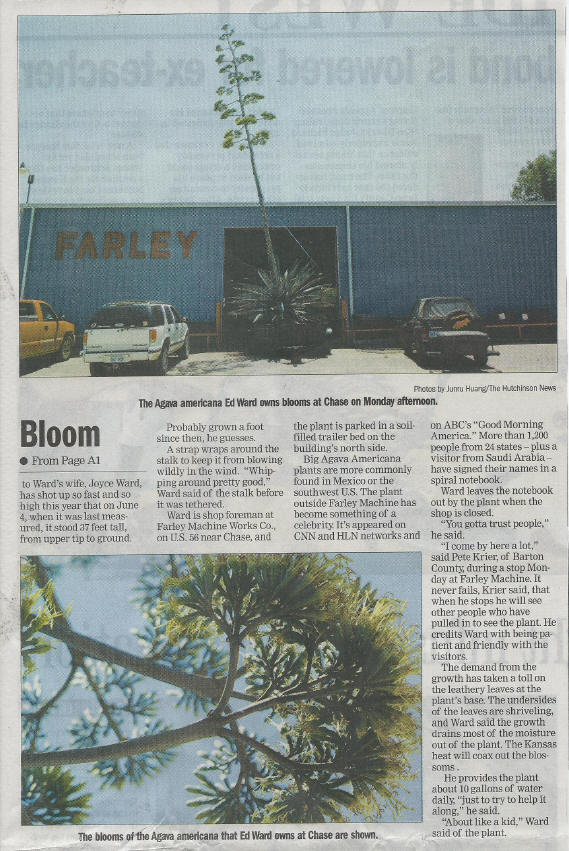 The following article was in the Wichita Eagle, brought to my attention by David Peebler.
My Granddaughter Tia and I was in the area Monday and naturally had to take a look.
While we were there the KSN news was interviewing Ed and Joyce--Sherry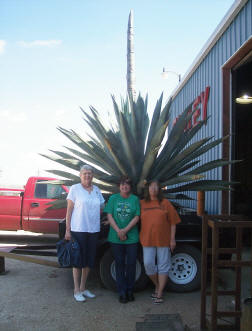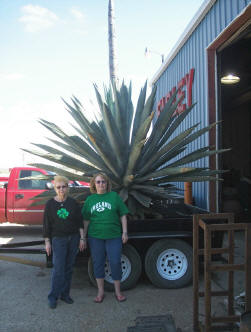 Well of course we had to visit the century plant while in Chase,
Mary Johnson, Tamara Madden, Tracy Wood, Joyce Ward & Sherry Cole

Mary Taylor Johnson, Gerald & Sherry Bliss Cole went to Chase to hang a wall hanging
for display during the Chase All School Reunion for open house at the High School,
and came upon paw prints left by Felix on his last visit.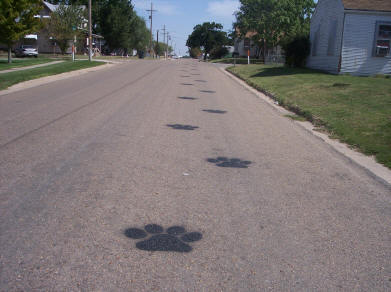 We followed them up the street---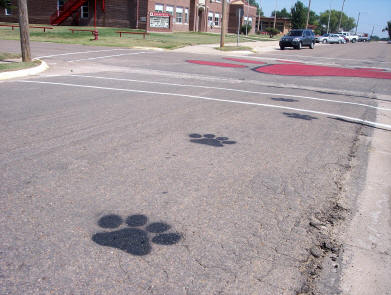 Right to the intersection---and around the corner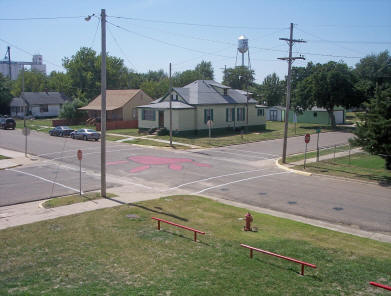 Had to get up on the fire escape to get a better look---
(Thanks to Mary Taylor Johnson and her band of merry men,
Tamara Madden, Tracy and David Wood, Diane Nye and Bo Messick
for making the paw prints possible!)

Here is our future Class of 2023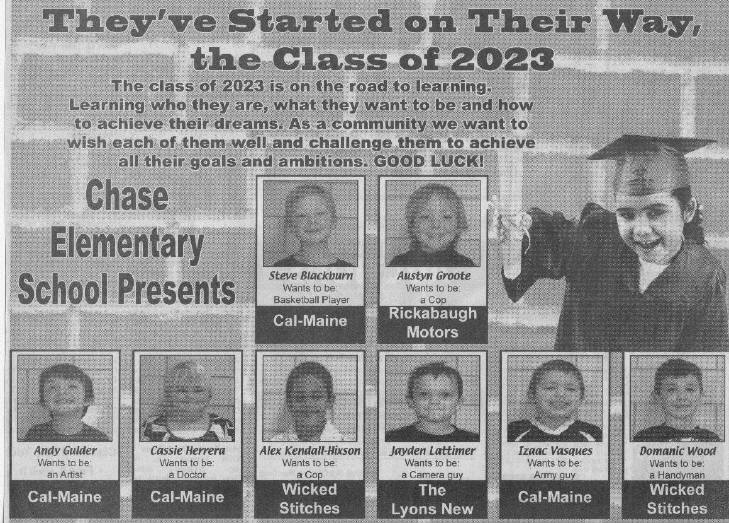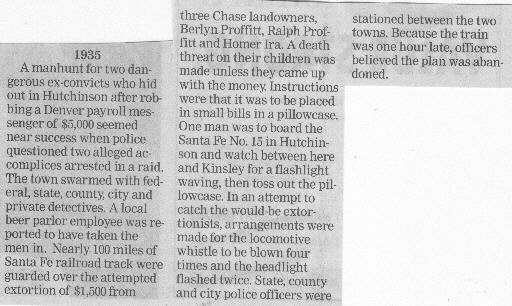 This was in the Hutchinson News awhile back and thought we would share it in case you didn't see it.